The National Association of Active Investment Managers (NAAIM) has released the agenda for the 2014 NAAIM Outlook Conference to be held November 10-11, 2014 at the Westin Ft. Worth/Dallas Airport, Irving, Texas. Join NAAIM and Active Investment Managers from around the country for the best Peer-to-Peer networking in the business. Register today now for one of the best Active Investment Management conferences this year!
The "Shark Tank" Returns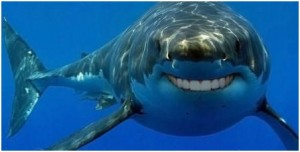 Back by popular demand, NAAIM's Outlook Conference will again feature its version of the Shark Tank, in which conference attendees share their strategies with Investment Advisors looking for third-party talent. The Outlook Shark Tank will be held as a preliminary event, with the winners being invited to present their strategies at NAAIM's Uncommon Knowledge Conference in 2015. If you have a strategy, model or signal that you would like to present to companies looking to form strategic partnerships with top-notch investment managers, don't miss this opportunity to participate in the NAAIM Shark Tank.
For more information on Shark Tank or the Outlook Conference, call NAAIM at 888.261.0787 or visit http://www.NAAIM.org.
REGISTER to attend OUTLOOK 2014:
Online Registration
PDF – Registration Form
Posted by Admin on 09-18-2014 in
Industry News
•
Permalink
After more than four years of riding the stock market wave with passive index-based strategies, some financial advisers and market watchers are starting to consider the potential for active management to navigate the next market cycle. Read more.
Posted by Admin on 09-25-2013 in
Industry News
•
Permalink